​​​​​​​
Ho Chi Minh City, 9th December 2019 - the 10th community-based portrait photoshooting event (Help Portrait) with the theme "10 years of hope" was officially kicked off in 12 provinces and cities across the country. Once again, Canon is part of this event, marking its 10 years of companionship with Help Portrait Vietnam in fueling and spreading hope to those who have been battling with illness as well as life adversities.
On 4th December 2010, Help Portrait Vietnam's volunteer group, which has 120 members, started the photoshooting to capture the first moments of this journey to spread love and hope to the underpriviledged with 1,500 photos. To date, after 10 years the campaign has spread to quite a few cities and provinces and has been advocated by an increasing number of volunteers. Apart from giving out their efforts during the days the campaign runs throughout the country, the volunteer groups have proactively reached out to remote locations to take photos and give back to the communities there. Along that 10-year journey, Canon always goes side by side with Help-Portrait as the Sponsor who donates paper, ink, printers, and photo frames for 70,000 photos for people across the country.
To expand this journey of love and hope, this year the 10th Help-Portrait Vietnam campaign continues with the portrait photoshooting for the underpriviledged in all areas of the country. The opening ceremony took place on December 7th, at no.5, Dinh Tien Hoang, District 1, Ho Chi Minh City and welcomed the attendance of representatives of sponsors, information sponsorship forums, correspondents and news reporters, as well as approximately 200 volunteers in Ho Chi Minh City. After the ceremony 800 volunteers across the nation and photographers spread to hospitals, orphanages, centers for the physically-challenged children, etc. to take and print more than 6,000 portraits and give out as gifts.
Again, with this event, Canon wishes to work with the Organizer of Help-Portrait to convey the message of humanism in photography; a monent in time which is saved beautifully and given out kindly will be a marvelous way of "delighting you always".​​​​​​​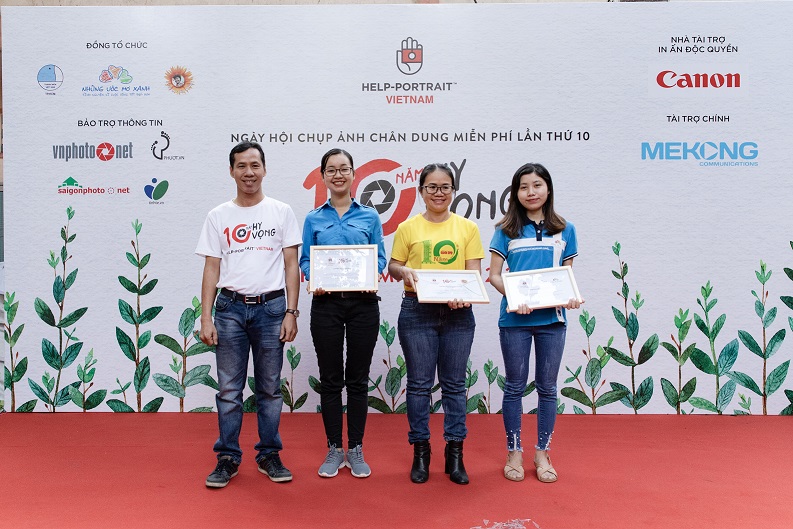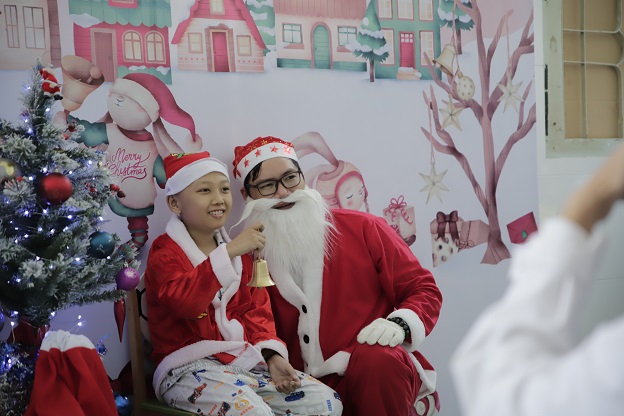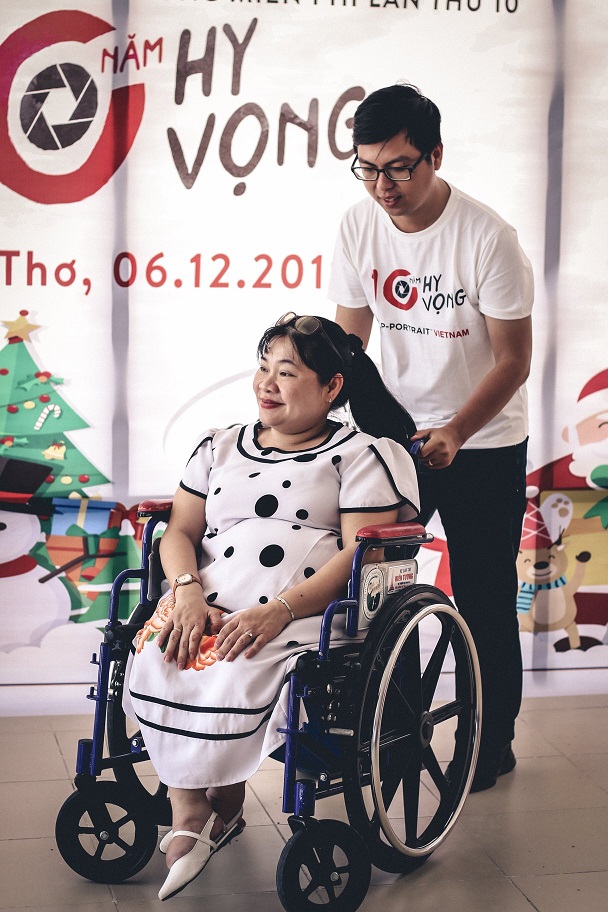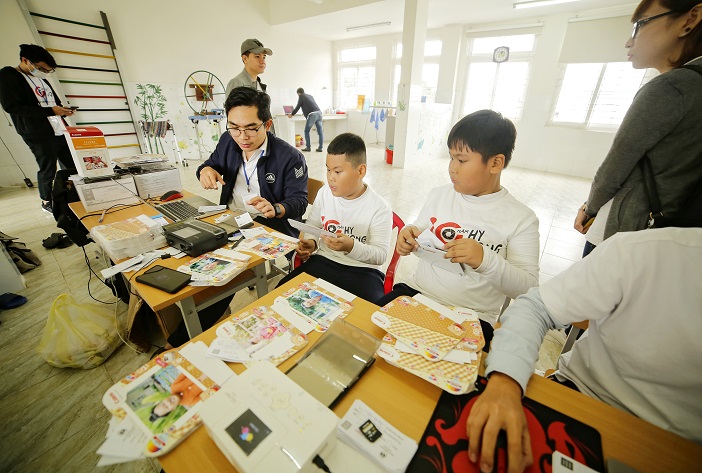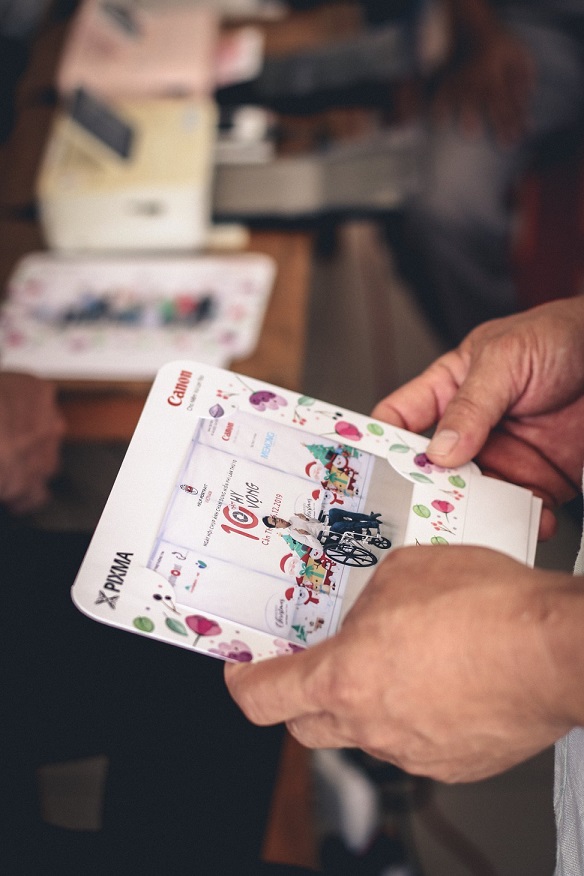 Information about Help-Portrait
Help-Portrait is a community of photographers all over the world who voluntarily devote their time, equipment and expertise for shooting photos of the underpriviledged. This is a voluntary movement where photographers and volunteers, with their skill and passion in photography, take and print photos, then give them to people, and more importantly, light up faith and joy in them.
In Vietnam, Help-Portrait is a celebration which was initiated in 2010 by a group of enthusiastic photographers in photography forums such as Vnphoto.net, Ddth.com, Phuot.vn, Saigonphoto.net, and other forums with the intention to make contributions to the society through their voluntary activities.
About Canon Marketing Vietnam Company Limited:
Canon's products reached Vietnam market in the early years of the 1980s through its authorized distributor. Over the past 14 years, Canon has marked its very active presence with the establishment of 04 factories in industrial zones such as Thang Long - Hanoi, Que Vo and Tien Son - Bac Ninh, Pho Noi - Hung Yen, and Canon Marketing Vietnam Company Limited. In addition to creating jobs for more than 25,000 people, Canon has also contributed to Vietnam's social development goals through its meaningful CSR activities. Canon Marketing Vietnam Company Limited is operating under the directions and support from Canon Asia Marketing Group, and Canon Singapore Private Limited Company, Canon's regional headquarter for South and Southeast Asia. Besides having Le Bao Minh as the Distributor, Canon also involves more than 300 dealers in Vietnam.
For further information, please visit www.vn.canon
For product images, please visit: Canon Photo Library
Media contacts:
Ms Tran Thi Thuy Loan
Canon Marketing Vietnam Company Limited
Email: tran_loan@canon.com.vn