Canon supports Vietnam Heritage 2018 showcase
Ho Chi Minh City, November 23rd, 2018 – With the support of global imaging leader, Canon Marketing Vietnam, the seventh annual Vietnam Heritage Photo Awards has wrapped up once again, showcasing Vietnam's rich cultural heritage and breathtaking landscapes to art-and-photo-lovers around the country.
Held in Ho Chi Minh City's Hoa Lu Stadium and Hanoi's Ho Guom Cultural Information Center between November 2 and 11, the array of images on display showcased the natural beauty of the nation and its people as interpreted through the lenses of many of the country's leading professional and amateur photographers.
Always keen to support initiatives that showcase Vietnam's beauty and its photographic community, Canon Marketing Vietnam sponsored all 18 main prizes for the Vietnam Heritage Photo Awards, as well as offering large format printing for exhibited works ahead of Vietnam's Cultural Heritage Day on 23 November.
Mr. Hiroshi Yokota, CEO of Canon Marketing Vietnam, expressed: "It's an honor for us to once again cooperate with the Vietnam Heritage Photo Awards. Canon's mission is to not only provide imaging and photographic solutions to this market, but also to share the country's natural environment and rich and diverse cultural landscape. The contest was an opportunity for professional and amateur photographers to demonstrate their nation through their eyes and their lenses and share their passion for this country. Canon shares their love for this long, S-shaped country and has since our earliest days here."
Vietnam Heritage Photo Award 2018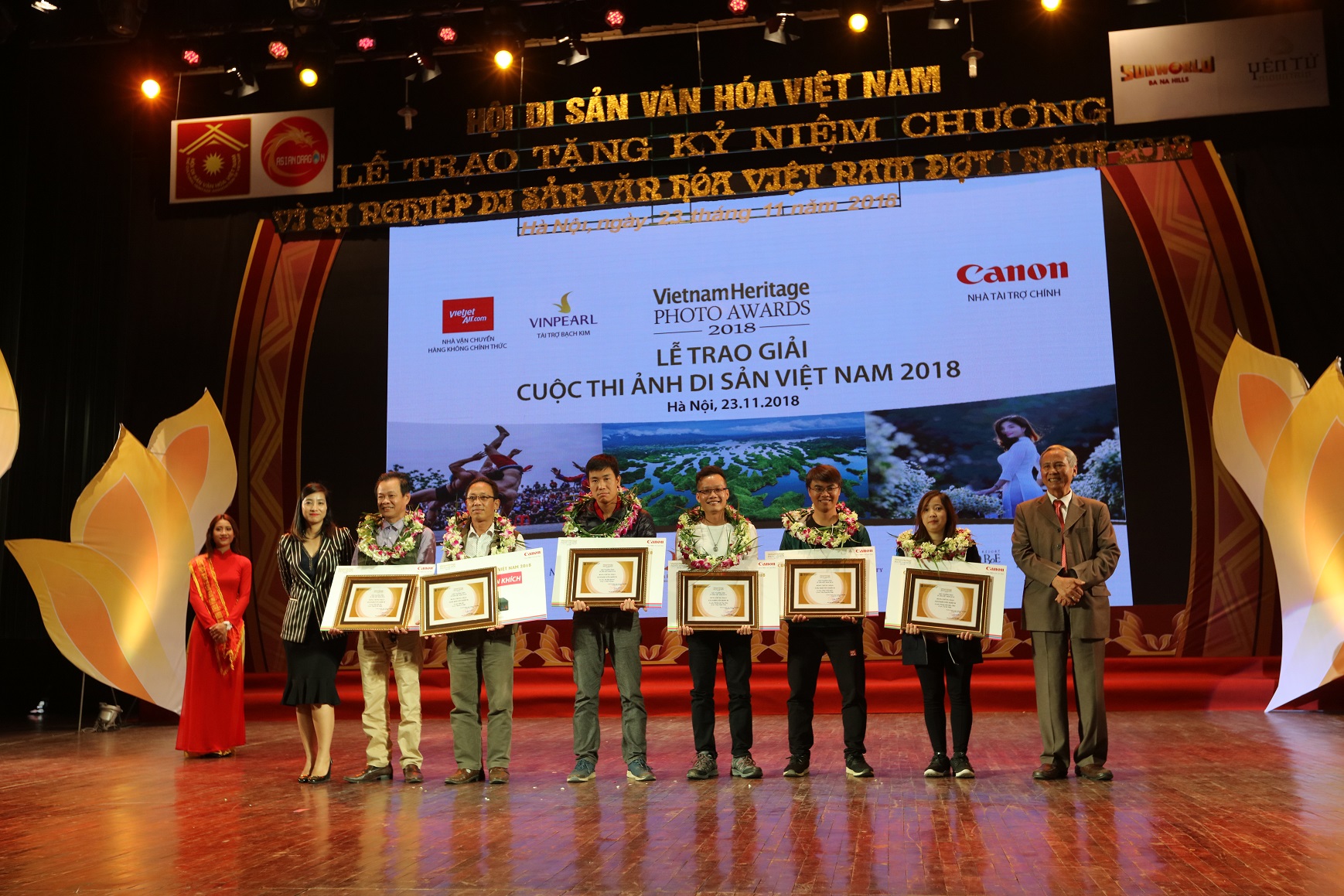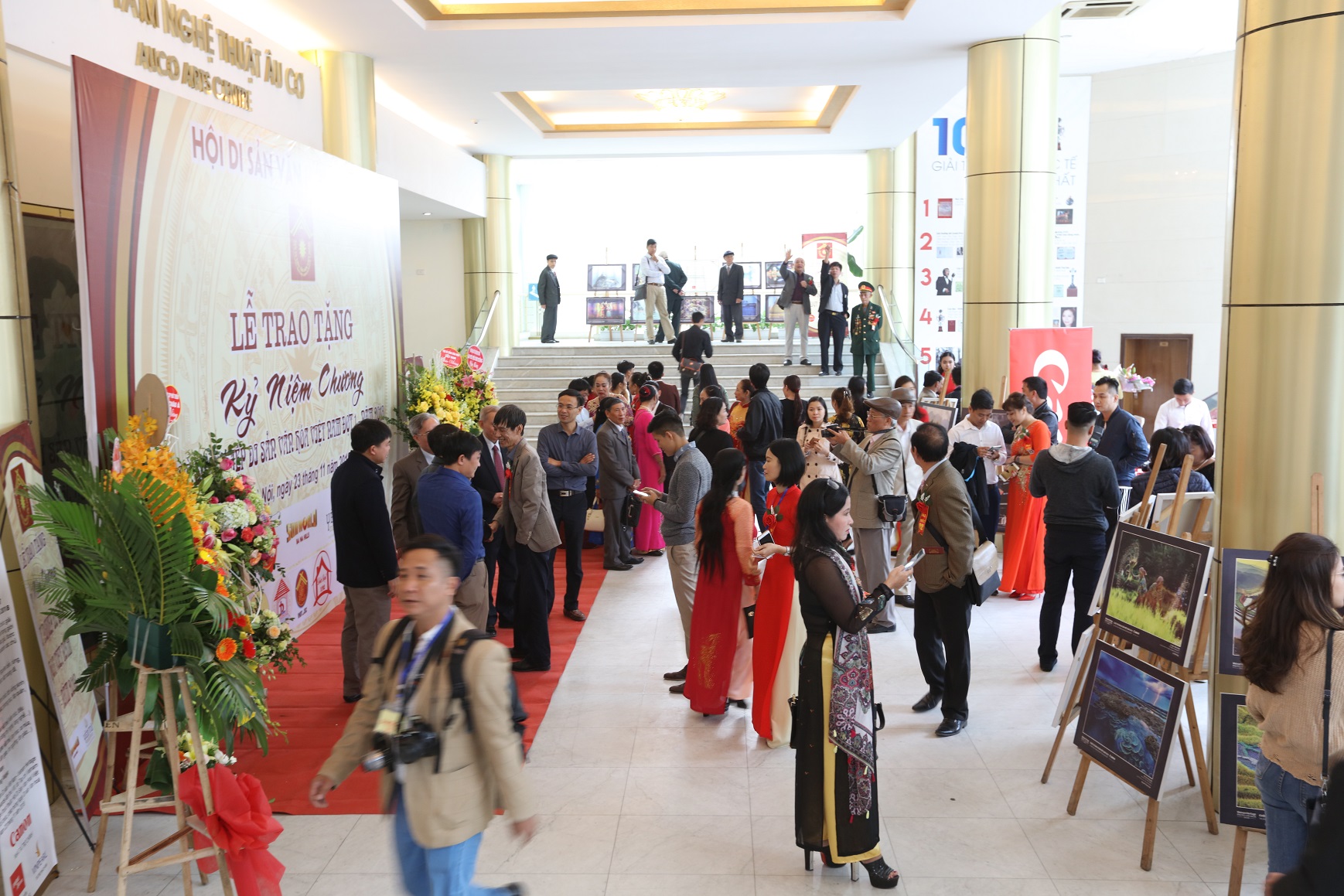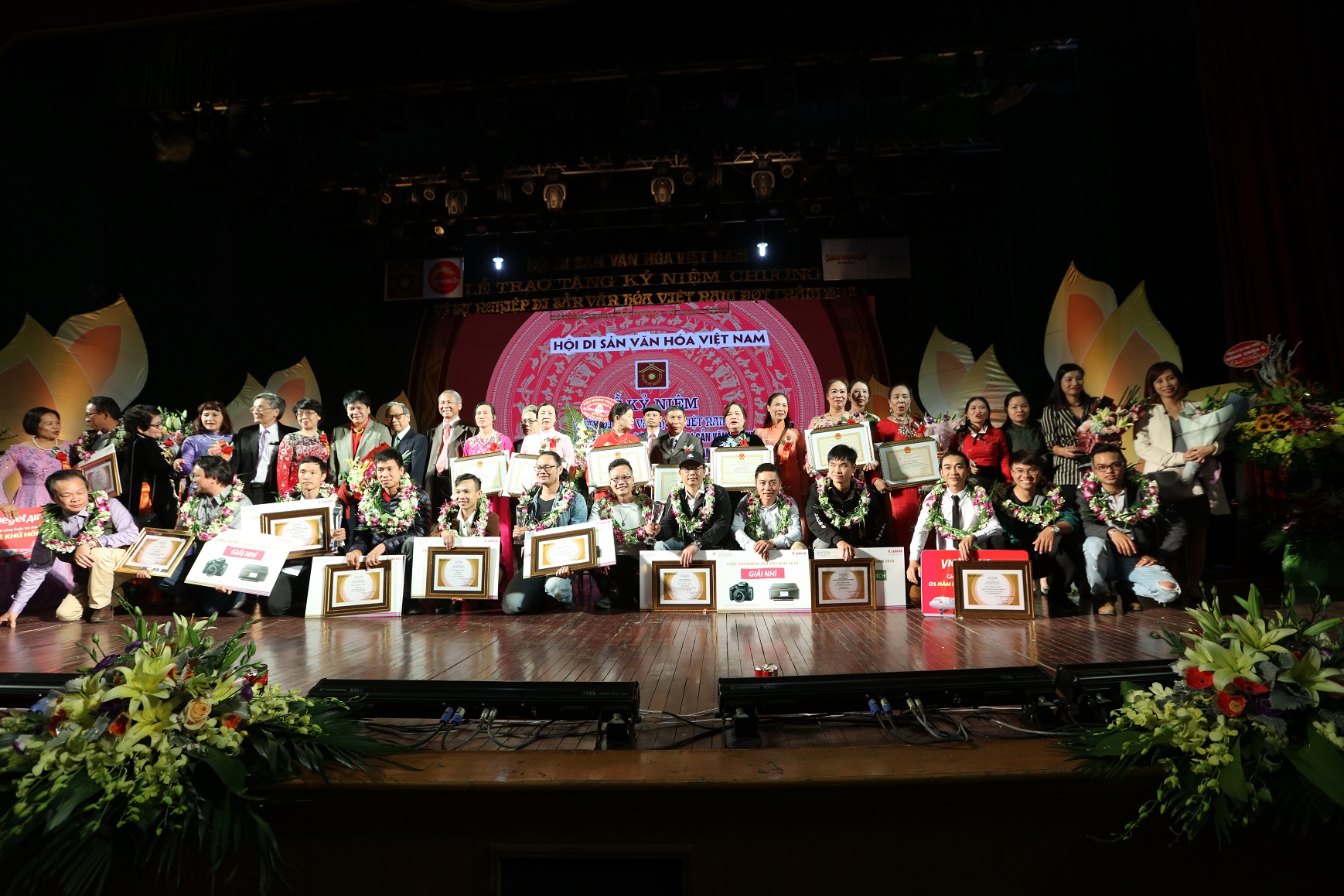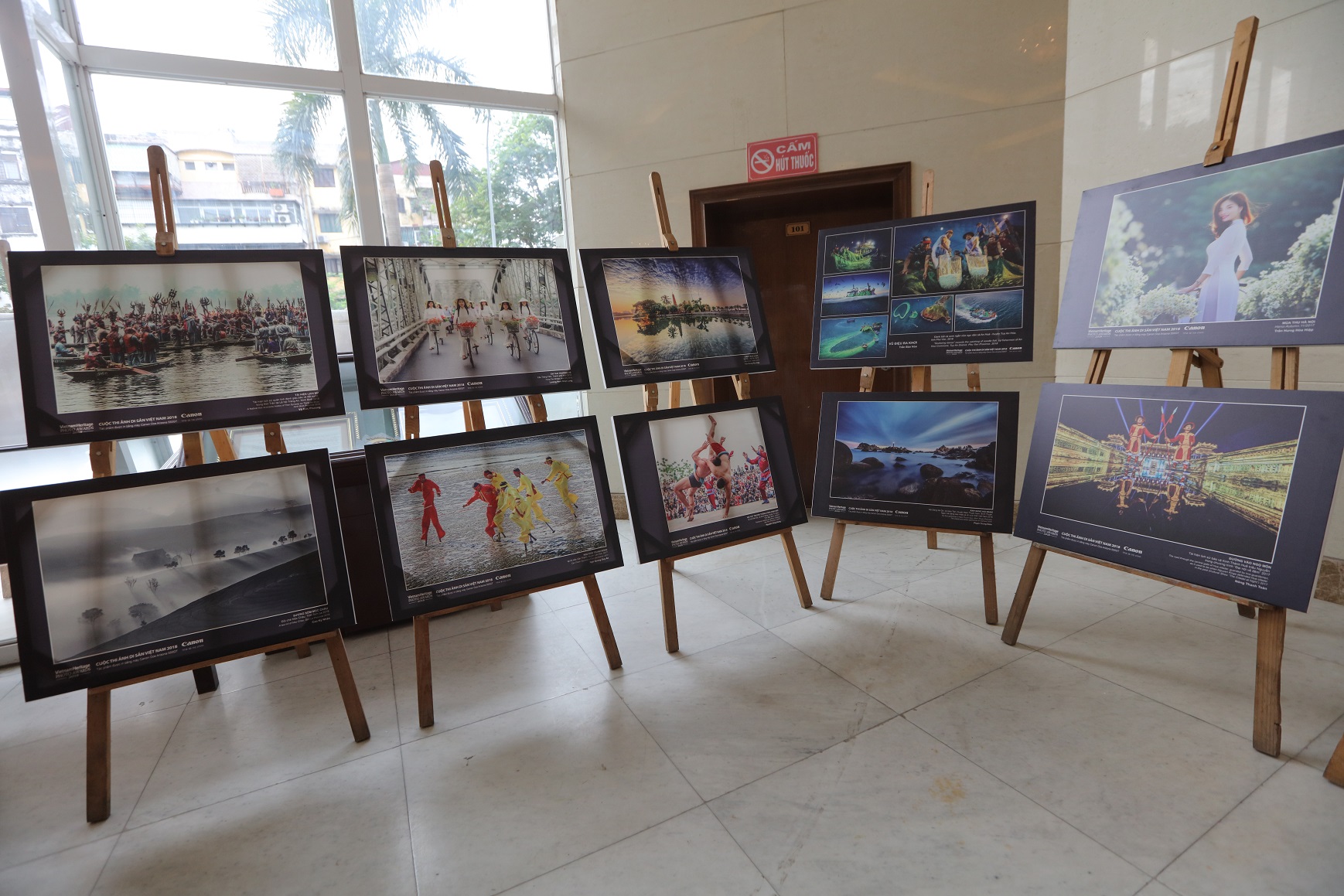 The exhibitions of Vietnam Heritage Photo Awards 2018 displayed 107 outstanding exhibits, including 100 single photos and seven photo collections of 89 photographers, covering various themes such as Nature, Tangible Culture, Intangible Culture, Life, Vietnamese Ao Dai and Travel with VietJet.
Through this exhibition, visitors were able to admire the diverse beauty of Ao Dai in festivals as well as life, the lively moments of nature, interesting folk festivals, the real-life moments of people in different regions, the outstanding cultural constructs, and the majestic Vietnamese landscapes.
The next exhibitions are expected to take place from 23 to 25 November 2018 in Vietnam Exhibition Center for Culture and Arts and the Ho Chi Minh Museum. The award ceremony will be held in Ho Chi Minh City at the end of November 2018.
2018 was the sixth time that Canon had been the primary sponsor for the annual Vietnam Heritage Photo Awards, viewing the contest as an integral way in which it can assist Vietnam in preserving its cultural heritage in this period of rapid development.
ABOUT CANON
Canon is a global leader in photographic and digital imaging solutions. Canon Singapore Pte. Ltd. is the headquarters for South & Southeast Asia driving sales, marketing and service strategies. Besides handling the domestic market, the company leads 18 other countries including subsidiaries in India, Malaysia, Thailand and Vietnam. The parent company Canon Inc. has a global network of close to 300 companies and employs close to 200,000 people worldwide. It is dedicated to the advancement in technology and innovation and commits more than 8% of its total revenue each year to R&D. Canon is consistently one of the top few companies to earn the most number of patents over the last 20 years. As a Fortune Global 500 company, Canon is guided by its kyosei philosophy that focuses on living and working together for the common good.
ABOUT CANON MARKETING VIETNAM CO. LTD.
Canon products have been available in Vietnam since the 1980s through its authorized distributors. In the last fifteen years, it established a more significant presence when it set up four production facilities in Thang Long - Hanoi, Que Vo and Tien Son - Bac Ninh, Pho Noi - Hung Yen and Canon Marketing Vietnam Co. Ltd. Besides providing employment for more than 22,000 people, Canon also makes outstanding contributions to the country's development through its meaningful social activities. Canon Marketing Vietnam Co. Ltd operates under the guidance and support of Canon Asia Marketing Group and Canon Singapore Pte. Ltd., which is the regional marketing headquarter for Canon's South & Southeast Asia region. Along with the distributor Le Bao Minh, Canon has more than 200 authorized service partners in the country.