Canon and Vietnam 'travel through photos' with Help-Portrait 2018
Ho Chi Minh City, December 8th 2018 – The ninth annual Help-Portrait Vietnam kicked off today in 17 provinces and cities around the nation, with over 1,500 young photographers and volunteers pitching in to the mass photo-shoot and giveaway.
The day-long initiative in over 60 locations around Vietnam this year takes place under the banner of 'Traveling through photos' with over 10,000 images to be shot and donated featuring pediatric cancer patients, lonely elderly people and other needy members of the community. This year the photographers will also be called upon to add their dream backgrounds to their images, symbolic of the pursuit of the dreams of their communities.
As one of the event's sponsors, Canon has supplied printing materials including inks and high quality photographic paper to ensure that when the subjects are presented with their portraits they are beautiful high quality captures of their special moment.
This year's Help-Portrait event also included Christmas parties in hospitals, orphanages and centers for raising children with disabilities. Small gifts such as milk, candy, coloring books, toys, etc. from donors are also delivered to children in these special events.
Help Portrait 2018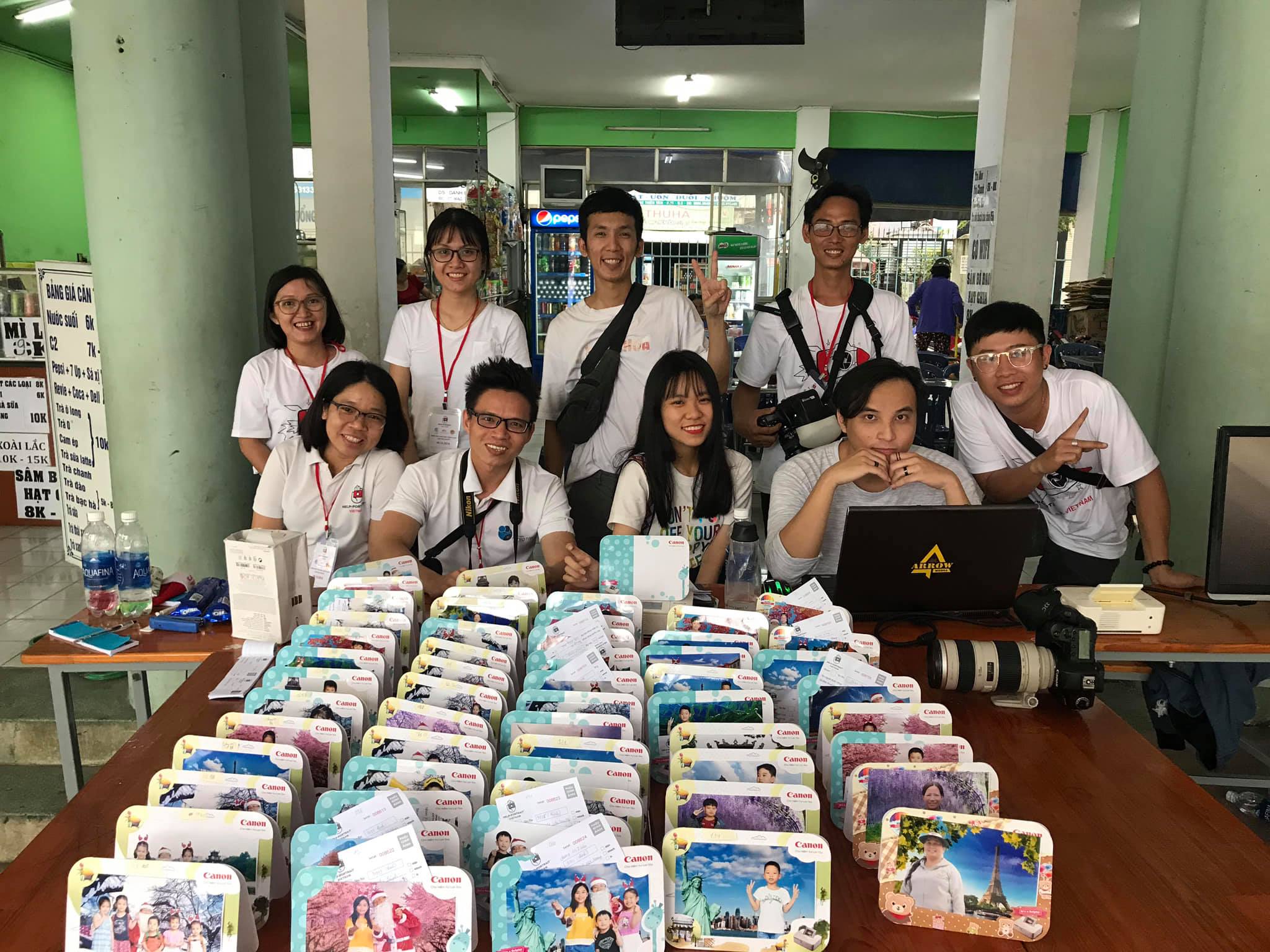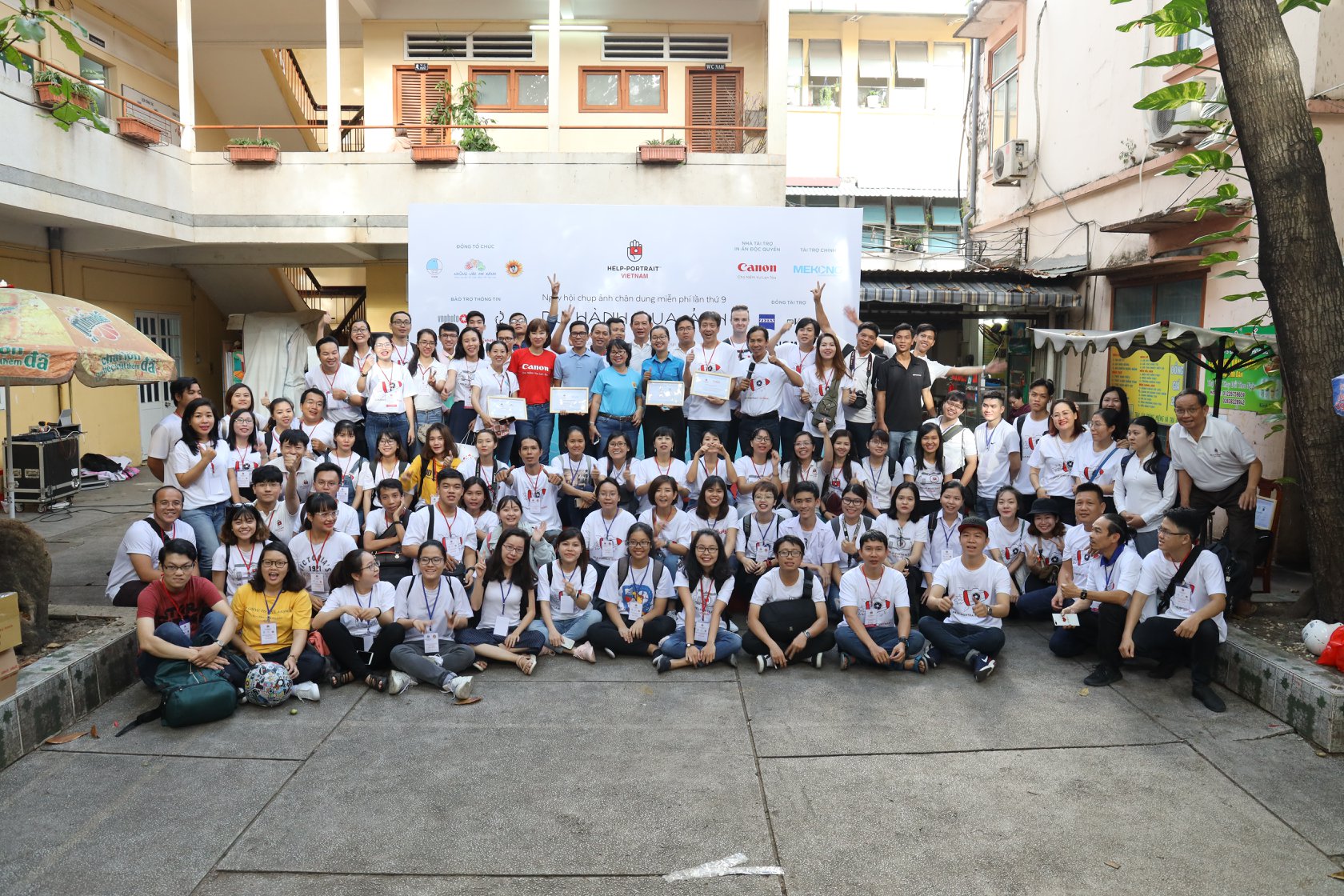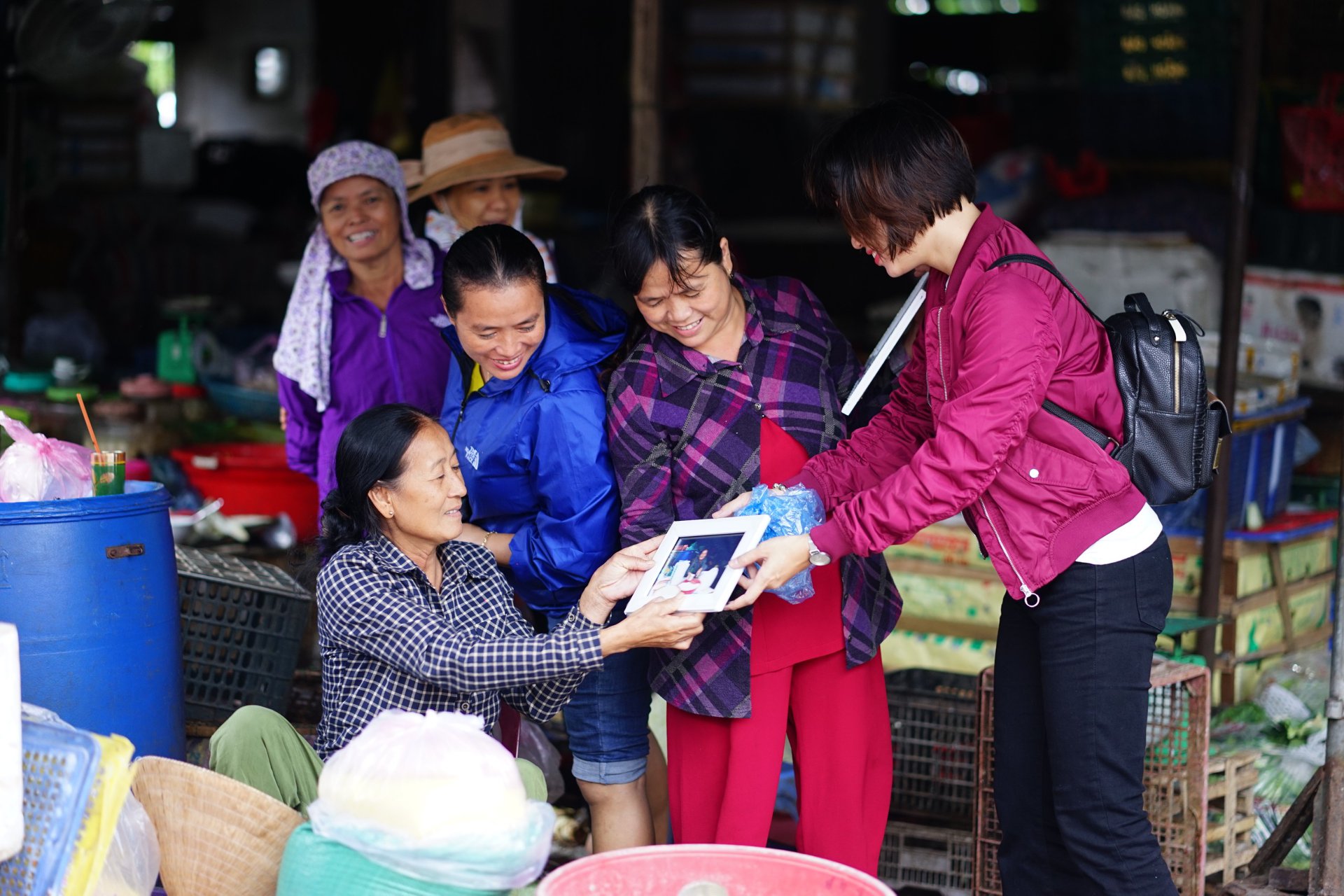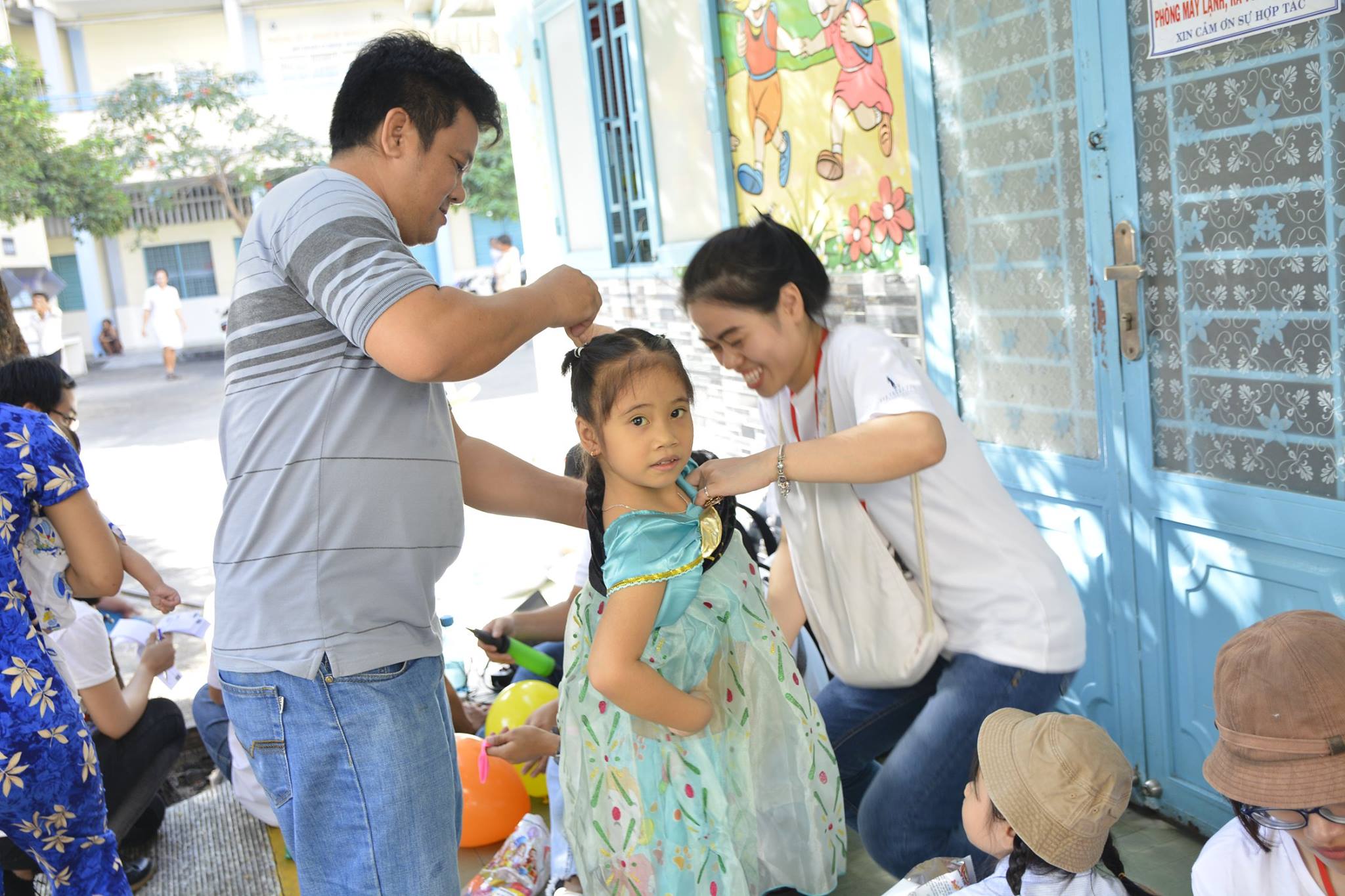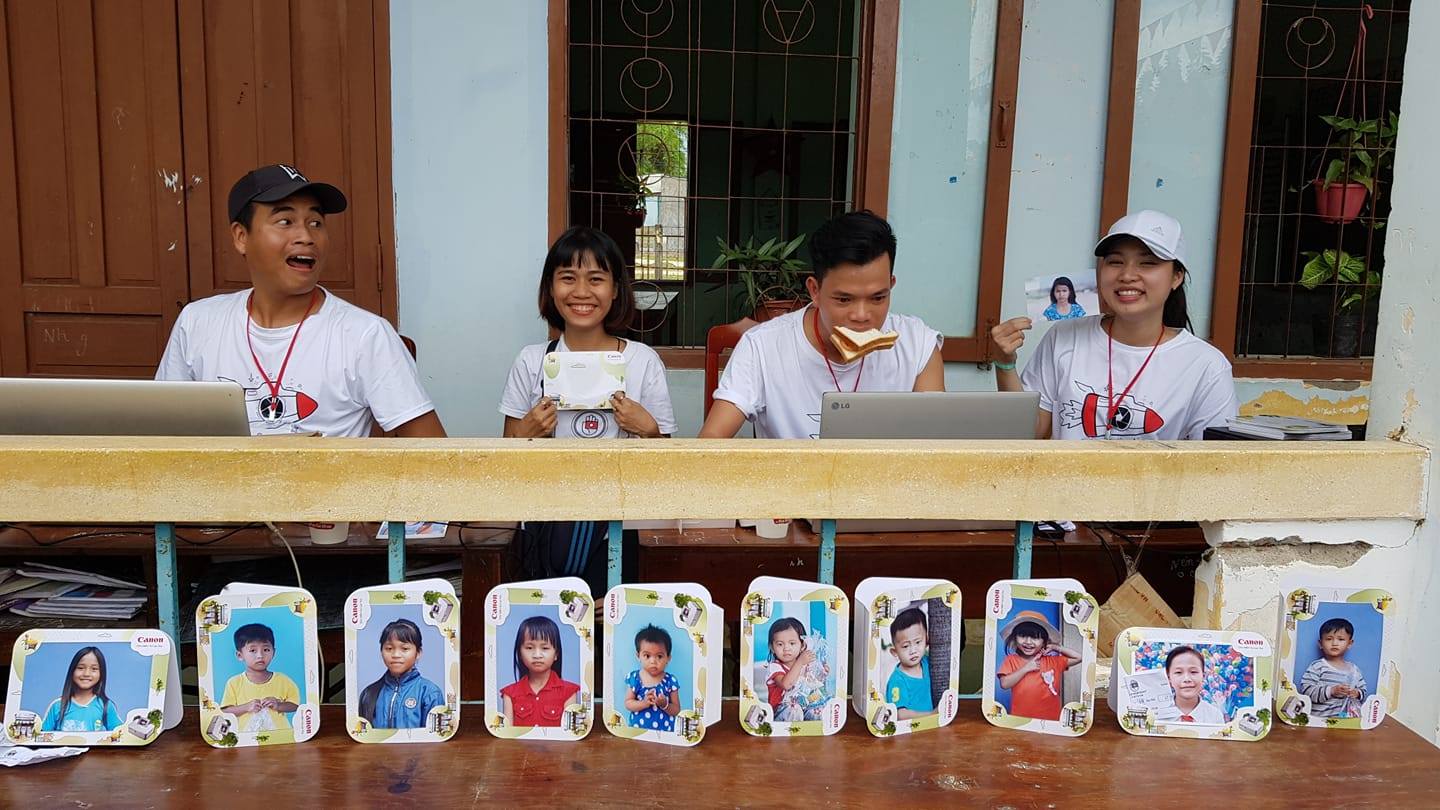 The Help-Portrait Opening at Ho Chi Minh City included the attendance of Mr. Hiroshi Yokota, CEO of Canon Marketing Vietnam, along with various other sponsors and media. The National Institute of Hematology and Blood Transfusion hosted the Help-Portrait Opening in Hanoi with the attendance of 100 volunteers of professional and amateur photographers, as well as numerous other people who offered logistical support.
Help-Portrait started in Vietnam on December 4th 2010, with just 120 volunteers. It grew rapidly in the years since, spreading to all corners of Vietnam. To date, more than 50,000 images have been presented to their subjects over the nine years of the program. This is one of the events that Canon supports, highlighting the way in which photography can capture and convey human values.
ABOUT CANON
Canon is a global leader in photographic and digital imaging solutions. Canon Singapore Pte. Ltd. is the headquarters for South & Southeast Asia driving sales, marketing and service strategies. Besides handling the domestic market, the company leads 18 other countries including subsidiaries in India, Malaysia, Thailand and Vietnam. The parent company Canon Inc. has a global network of close to 300 companies and employs close to 200,000 people worldwide. It is dedicated to the advancement in technology and innovation and commits more than 8% of its total revenue each year to R&D. Canon is consistently one of the top few companies to earn the most number of patents over the last 20 years. As a Fortune Global 500 company, Canon is guided by its kyosei philosophy that focuses on living and working together for the common good.
ABOUT CANON MARKETING VIETNAM CO. LTD.
Canon products have been available in Vietnam since the 1980s through its authorized distributors. In the last fifteen years, it established a more significant presence when it set up four production facilities in Thang Long - Hanoi, Que Vo and Tien Son - Bac Ninh, Pho Noi - Hung Yen and Canon Marketing Vietnam Co. Ltd. Besides providing employment for more than 22,000 people, Canon also makes outstanding contributions to the country's development through its meaningful social activities. Canon Marketing Vietnam Co. Ltd operates under the guidance and support of Canon Asia Marketing Group and Canon Singapore Pte. Ltd., which is the regional marketing headquarter for Canon's South & Southeast Asia region. Along with the distributor Le Bao Minh, Canon has more than 200 authorized service partners in the country.