Canon Expands Horizons with The World's Widest [1] Full-frame Zoom Lens
Capture boundless beauty and distinctive perspective with the world's widest [1] autofocus full-frame ultra-wide-angle zoom lens, equipped with image stabilisation.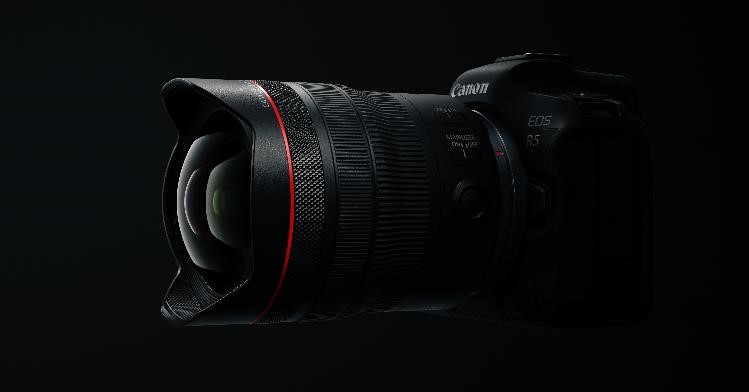 HO CHI MINH CITY, 11 October 2023 – Canon today announced the RF10-20mm f/4L IS STM, its ultra-wide-angle zoom lens for the RF mount. It offers a wider angle-of-view than the existing EF11-24mm f/4L USM— exemplary image quality and a new built-in Optical Image Stabilizer (Optical IS), all in a significantly smaller body that weighs less than half of the EF version. The portability expands the lens' possible applications, making it viable for use with a gimbal or rig to provide new cinematic perspectives, or as an additional option on hikes and treks.
"Canon understands photographers' need for different focal ranges. The RF10-20mm f/4L IS STM expands the f/4L range of zoom lenses, providing professional build and quality along with portability, while making this focal range more accessible to photographers." said Ichinomiya Takashi, Director of Regional ICB Sales & Marketing, Canon Singapore.
The Advantage of Going Wider
The wider the focal length, the bigger the difference every 1mm makes. At a focal length of 10mm, the area covered is nearly twice that at 14mm, and 1.4x that at 12mm, which significantly increases possibilities especially when shooting large subjects in tight spaces.
With the unique perspective effect, which exaggerates relative distances, objects near the lens look bigger and more impressive, while vast spaces and scenes look even more spacious and unending. At the same time, the zoom capability allows the flexibility to frame the scene tighter. This makes the ultra-wide-angle RF10-20mm f/4L IS STM an asset for expanding creative expression.
Paired with APS-C EOS R cameras, the lens continues to be an ultra-wide-angle lens, capturing a field of view equivalent to 16 to 32mm on a full-frame lens.
Powerful yet Light
Going wider while maintaining maximum aperture and performance traditionally meant a heavier lens, but the RF10-20mm f/4L IS STM goes against this with a dramatic weight reduction. At approximately 570g, it shaves over 600g off the EF11-24mm f/4L USM, even with its additional Optical IS unit, and is of a similar size to the existing f/4L trinity lenses. Its portability also makes it ideal for handheld shooting and use with a gimbal.
Outstanding Image Quality All the Way to the Edges
The RF10-20mm f/4L IS STM is Canon's first ultra-wide-angle zoom lens with a focal length under 13mm to be equipped with the Optical Image Stabilizer (Optical IS), users can now take long exposures hand-hand with up to 5 shutter stops' of image stabilisation (6 stops through Coordinated Control IS with compatible cameras). Optical IS also works in tandem with Movie Digital IS to achieve image stabilisation during video shooting, ensuring smooth handheld footage even while walking.
The RF10-20mm f/4L IS STM additionally supports the new Peripheral Coordinated Control[1], which effectively compensates the peripheral blurring that tends to occur with ultra-wide-angle lenses. This works with the optimised lens configuration and in-camera correction to control distortion and chromatic aberration throughout the entire zoom range. This results in outstanding image quality that is on par, if not better than that of the EF11-24mm f/4L USM's stellar reputation.
Nimble AutoFocus
The lens focusing system, including the STM motor and focusing lens, is designed to optimise AF performance. This ensures swift focusing during still photography, along with high-precision, smooth and quiet AF drive during video recording. Performance is on par, if not better, than the EF11-24mm f/4L USM. It also newly adopts the lens position sensor used in Nano USM lenses, which, when combined with the lead-screw type STM, shortens startup time so users can start shooting quickly from power-on.
Intuitive and Innovative Design
As with the esteemed L-series lenses, the RF10-20mm f/4L IS STM boasts a sturdy and durable design, complete with fluorine coating and dust- and drip-resistance quality. On top of the RF lens' control ring for exposure control, a new function button can be assigned as a convenient shortcut for various functions and is easily accessible with the left thumb. The lens has a rear gelatin filter holder for those who wants to explore more creative expressions through the use of different filters.
Lens Model
RF10-20mm f/4L IS STM
Focal Length
10-20mm
Maximum Aperture
f/4-4
Minimum Focusing Distance
0.25 m
Maximum Magnification

0.06x (f=10mm),

0.12x (f=20mm)

Filter Size Diameter
16 elements in 12 groups
Lens Construction
Not available. Rear Gelatin filter holder.
Aperture Blades
9
IS (CIPA Standard Correction Effect)
Yes (up to 5.0 stops)
Coordinated Control IS (With IBIS equipped Camera)
Yes (up to 6.0 stops)
Maximum Diameter and length
approx. 83.7 mm × 112.0mm
Weight
Approx. 570g
[1] Available only on EOS R5 updated to firmware ver. 1.9.0 or later. Movie Digital IS must be turned off.
[2] Available only on EOS R5 updated to firmware ver. 1.9.0 or later. Movie Digital IS must be turned off.